Alaska Seafood Featured in August Print Issue of Southeast Asian Magazine Gourmet and Cuisine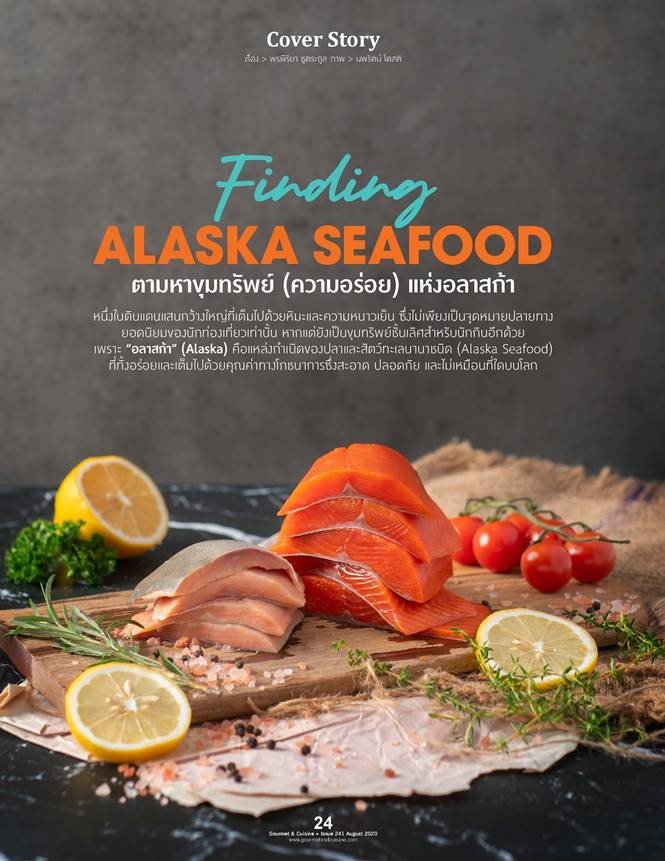 ASMI Southeast Asia arranged for Alaska Seafood to be the theme of the August issue edition of Gourmet and Cuisine Magazine, one of Thailand's leading food related magazines (circulation 200,000). The feature included a cover story, recipes, nutrition information, places to buy Alaska seafood, and and interview with a chef.
The print feature followed an online campaign in July where Alaska seafood was featured on the Gourmet and Cuisine website and Facebook (reach of approximately 20,000). The goal of both campaigns was to increase the awareness of Alaska as a reliable source of high quality seafood products among Thai retailers and consumers.