Northern Lights: Q&A for the Holidays; Alaska Seafood in Japan Published in National Fisherman, December 22, 2021
Guest Author: Akiko Yakata
Japan continues to be one of the largest end markets for a wide variety of Alaska's seafood species and products. As traditional consumer diets and purchasing behaviors change in the market, Alaska Seafood Marketing Institute Overseas Marketing Representative Akiko Yakata shares some of the trends, challenges and opportunities for Alaska seafood in Japan.
Q: What role does seafood play in Japanese consumer diets today?
According to a household survey conducted by the Japanese Ministry of Internal Affairs and Communications, 2020 annual spending per household on seafood rose 5 percent from the previous year, the first year-on-year increase in five years. A 5 percent increase might look small in other countries where seafood consumption on an everyday basis is just beginning and sharply increased during the pandemic, but when you consider that annual Japanese seafood consumption per capita is around 44.9 kilograms or almost 99 pounds (2018, Seafood/Fishery Whitepaper) compared to the 2018 global average of 20.5 kilograms or over 45 pounds per year (2020 FAO the State of World Fisheries and Aquaculture), 5 percent is quite significant. By comparison, the U.S. annual per capita seafood consumption is just over 19 pounds per year.
Visit ASMI Japan
Q: What Alaska species or products are growing in popularity?
There is a strong demand for seafood products for at-home consumption after the pandemic. With more and more opportunities for eating at home, easy to cook or serve items have grown in sales, including meal kits and frozen or chilled prepared/precooked products. The himono category of products have also grown in popularity. Himono is one of the most traditional categories in the Japanese retail seafood market and refers to seafood fillet products which are salted, seasoned and semi-dried. The shelf life of these ready-to-cook seafood products is much longer than fresh products, as they are salted and contain less moisture. Alaska origin Atka mackerel and rockfish are very popular seafood items for this himono category.
Other key products from Alaska in Japan are:
Alaska pollock surimi is an essential ingredient in various kamaboko products, which is another preferred ready-to-eat option.
The price of fresh Sujiko (salmon roe in skein), is 30 to 40 percent higher than the same period last year due to supply shortages. There is strong demand for processing Ikura salmon roe products (without skein, seasoned salmon roe).
Traditionally in Japan, blackcod is consumed as a marinated product or in kirimi portions. However, the end-product formats of blackcod have become more varied, from precooked products to the main ingredient of bento lunch boxes.
Herring supply to Japan includes both frozen sac roe herring and herring without roe. Herring roe is made into kazunoko, which comes in a salted version that is traditionally given as a special item around the New Year, and a seasoned version that is marinated in soy sauce base marinade and ready to eat. After the roe is removed, herring is sent to dried herring production plants for additional uses.
Q: Is sustainability important to Japanese seafood consumers?
Yes. According to the senior editor of Susan Keizai Shimbun, Ukisu Masami, a leading seafood trade media outlet in Japan, "In the past two years, the word sustainability has spread rapidly in the Japanese seafood industry." In fact, the revised Japanese Fishery Law was enforced in 2020 for the first time in 70 years to strengthen resource management, and also, the word "sustainability" has been appearing in the media more frequently in Japanese society.
In response, ASMI worked with Suisan Keizai Shimbun in spring 2021 to publish a series of five articles titled Learning Sustainability from Alaska. These articles introduced seafood trade to Alaska's five pillars of sustainable seafood and have resulted in enhancing the brand image of Alaska as "the pioneer of sustainable seafood."
To reach consumers, ASMI Japan developed an original video to share that Alaska Seafood is wild and sustainable. In the eye-catching illustrated video, a lovable bear with the name of SustainaBilly sings about Alaska and "sustainable." The video has been posted widely on the ASMI Japan social media accounts and received a very positive response.
Last summer, ASMI Japan reinforced this message through the launch of the Sustainable Alaska Seafood Fair, in which 463 stores in the largest retail group in Japan promoted Alaska seafood as a reliable and sustainable seafood brand.
Q: How important is the Alaska Seafood brand in Japan today?
According to a 2021 online survey commissioned by ASMI to better understand the market preferences for Alaska seafood amid changing consumer behaviors in response to the pandemic, roughly 80 percent of consumers surveyed stated that they would be "more motivated to buy products that were marked as (from Alaska)."
More specifically, if the ASMI logo is present, 79.6 percent of consumers surveyed said they would purchase the product, and 77.1 percent of consumers stated they would be more likely to purchase if "Alaska" or "Alaskan" is written on the packaging to denote product origin, affirming the market importance of the Alaska brand among Japanese consumers.
The consumer survey conducted among 1,000 consumers living in Japan also found that they find the following characteristics (translated from Japanese) as the most favorable attributes of Alaska Seafood: Wild Deliciousness (63.2 percent), Great Nature (49.1 percent), Clean Ocean (45.3 percent), Freshly Frozen (44.1 percent).
Q: What challenges and opportunities does Alaska seafood face in the Japan market?
According to October trade statistics issued by the Ministry of Finance, the cumulative total of seafood imports from January to October decreased in volume by 17.6 percent to 1.78 million MT, but increased in value by 5.3 percent to 1.24 trillion JPY due at least in part to increased global competition, a comparatively low domestic inflation rate, and the depreciation of the Japanese yen.
There is a consumer preference for domestic seafood. However, stock declines in Japanese fisheries has increased the importance of securing seafood from overseas sources, especially from Alaska, where the resource condition of essential seafood species for Japanese dietary habits are stable and "sustainable" as verified by third party certifications such as Alaska Responsible Fisheries Management or the Marine Stewardship Council.
In panel discussion during ASMI's All Hands on Deck Consumer Advisory Panel last November, Satoshi Matsumoto of Japanese Consumers Co-Operative, stated the importance of Sanchoku, a farm-to-table philosophy marketing format. He talked about utilizing this strategy to connect consumers with their food source and the people behind the food. He commented that "the aim of this program is to deliver safe, secure, and reliable products to members by connecting producers and consumers while deepening their mutual understanding. Consumers' visits to production areas and interactions with producers are nothing new for many co-operatives, and it can be said to be the forerunner of hands-on retailing."
This concept of connecting consumers to the origin of their food aligns well with the Alaska seafood story and is a continued opportunity for ASMI Japan's marketing efforts. We hope to continue the narrative of Alaska as the pillar of sustainable seafood in our upcoming promotions.
Visit ASMI Japan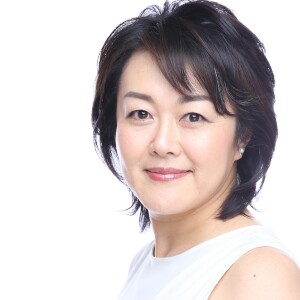 Akiko Yakata is the Overseas Marketing Representative for the Alaska Seafood Marketing Institute. Yakata has worked in the seafood industry for over two decades, including in the private sector and with ASMI. As ASMI's Trade Representative, Yakata serves as a spokesperson for Alaska seafood in Japan and subject matter expert on north Pacific seafood in the Japanese marketplace.
---
Each month, ASMI curates a column for National Fisherman highlighting topics and issues relevant to Alaska seafood called "Northern Lights" which is authored by rotating voices and organizations from across the industry.